The Magical Toastmaster
Your guests will be in safe hand throughout your wedding day. The ice is broken during reception drinks as guests are greeted with first class close-up magic. An exciting atmosphere is created during the meal, creating interesting conversation around the room.
Guests are seamlessly introduced to each of the speeches and after the wedding breakfast the evening guests get have a taste of magic to give them a flavour of how the day has been so far.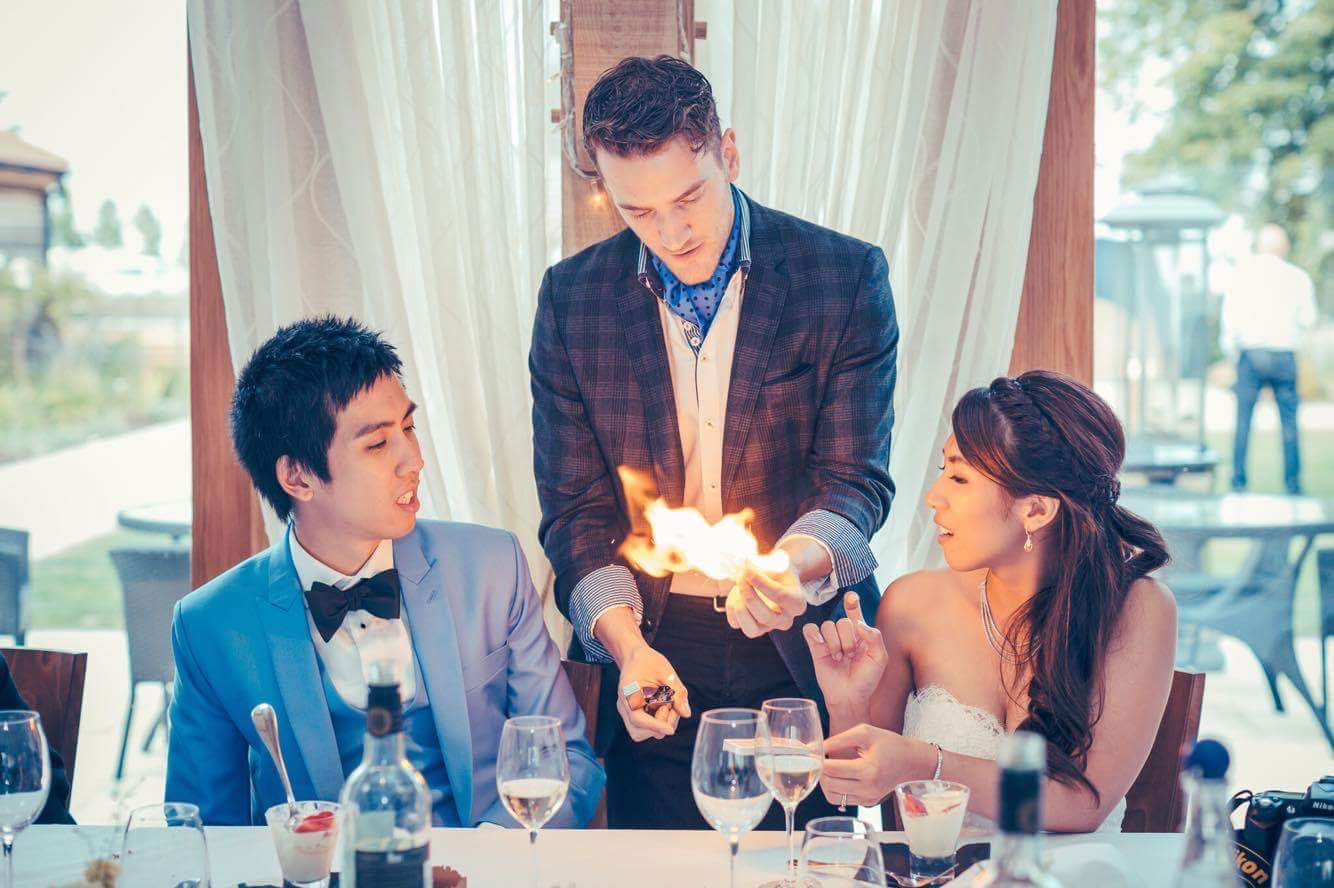 A Perfect Marriage of Magic And Mystery.
Rest assured guests will be kept on their toes with excitement throughout with this all inclusive selection.
Delightful Dinner Entertainment.
Encourage interesting conversation and interaction with a hint of elegence and sophistication.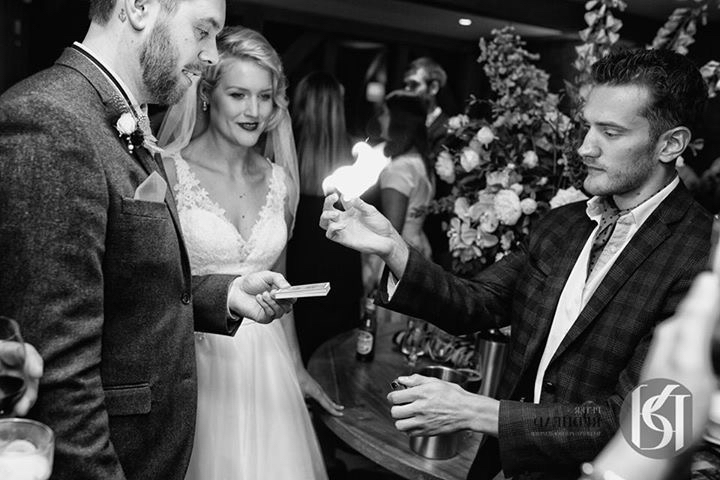 A Stylish Ice Breaker
Set the atmosphere and create the tone with astonishing miracles that will leave guests enchanted with delight.
"I know our guests truly enjoyed the magic, it really was fantastic. We still have our mementos from the day, we have put them all into a memory box to treasure forever."
"Within seconds he had everyone mesmerised…A genuinely charming guy with amazing talent. We are so glad we found him!"
"Your tricks were being retold throughout the evening as other guests arrived.
What a happy day it was. We wish you continued success"